A
Gray Taxidermy is proud to say that we are the largest marine Taxidermy company in the world, handcrafting the finest quality and most realistic custom trophy fish mounts in the industry. Our company has been in business for over 50 years, giving us the knowledge and experience to create your trophy fish mount of a lifetime. Each and every trophy mount is tailor made with attention to every detail of your catch, a real one-of-kind work of art. Knowing that the trophy mount we build represents a memory lasting for years to come, and earning a repeat customer by providing exceptional customer service is by far our greatest reward.
We have now built over 500.000 fish mounts and we take pride in recreating your fish to resemble the way it was during the memorable day you caught it. Gray Taxidermy offers an array of mounted fish, crafting both freshwater and saltwater fish mounts. Gray Taxidermy fiberglass trophy fish provide sportsmen with the absolute highest level of quality and value.
At Gray Taxidermy, we are fishermen and women that are dedicated to the industry we work and play in. Our artists are handpicked and experts in their own craft. There are many reasons why Gray Taxidermy has earned a place among the world's best fishmount companies. One is that we ensure our staff is well-trained for each position in order to maintain a high caliber of quality and commitment. Another is that we embrace customer service and delivery. Perhaps the greatest strength of Gray Taxidermy is our commitment to craft a world class product that will accompany the customer for a lifetime.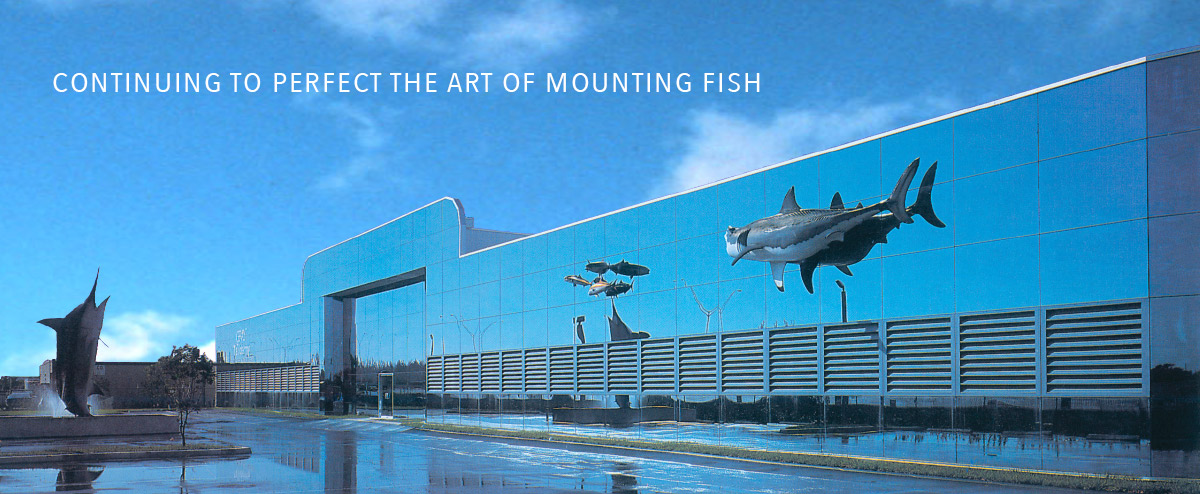 Being the World's Largest Marine Taxidermy Company, Gray Taxidermy has always shown support to the fishing industry as well as taking conservational steps to maintain all viable stocks of fish. Our skilled artists take pride in capturing the rich beauty and realism of nature that each unique marine species bring. A fish mount from Gray Taxidermy will capture and commemorate a memory of a life time. We are able to transform raw materials into the ultimate representation of an angler's most notable achievement.
Over the years Gray Taxidermy has developed a growing clientele and is now serving customers from all corners of the world. Over five decades later, Gray Taxidermy has grown to be a World-Class builder of fish mounts and a solid leader in the industry. Gray Taxidermy continues to create mounts by hand… one mount at a time. With extreme accuracy and dedication we continue to keep the same principals that led to our initial success in the field of fiberglass fish reproductions.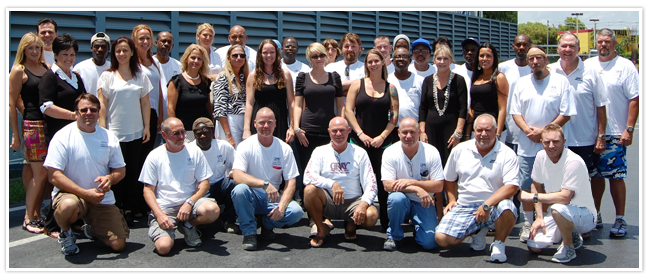 Captain Bill Gray opened his first studio to help his fishing customers preserve their fishing experiences by offering a Taxidermy service for their fish mount trophies. From working alone in his garage to becoming The World's Largest Marine Taxidermy Company, Captain Gray's artistic talent has provided trophies of lifelike quality for thousands of fishermen. No one knows the process better or produces a higher quality fish mount product than Gray Taxidermy. Gray Taxidermy fish trophies are available world-wide.
Choosing Gray Taxidermy means not only will you be receiving your fish mount of a life time; you are also getting the most expertise and the best quality fish mount backed by the top Captains and Fishermen/Women in the world. Gray Taxidermy sets the standard for the fish Taxidermy industry. We would love to show you around our facility in Pompano Beach, Florida! You can have a first-hand glance at the fish mount process and see our 3400 lb 18 foot long Great White Shark chasing a school of Amberjacks mounted high on our building and a 27-foot Blue Marlin in our fountain off Interstate 95. If you are a past or present customer, then stop by when you are in town for a personal tour.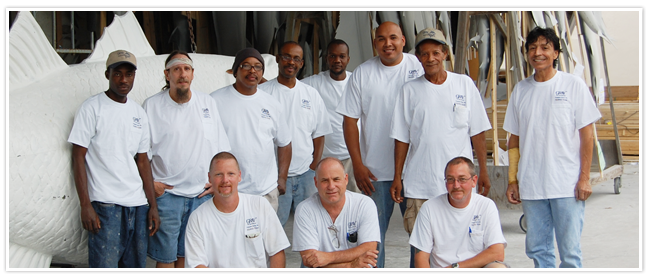 At Gray Taxidermy we believe that purchasing a custom made fishmount is an investment, and just like a piece of art, a fishmount will be a conversation piece in your home or office for years to come. Therefore it is important to know a few things about the company before making your decision on who to contract.



Customer Testimonials
Hi Amy,
I just wanted to let you know that I received my fish mount last week and there were no problems. I am really impressed on how well it came out.

I will recommend your company to all my friends who want to get a great fish mount made. I hope to be able to do more business with you in the future. Have a good holiday and a happy new year.

Dennis Peterson

Hi Joe,
We wanted to touch base with you to let you know that we received the mount that we ordered and it looks awesome!! We were very happy with the final product and really appreciate all of your great service.

It was a pleasure for us and we are so happy with decided to go ahead and have the mount done.I've attached a picture of the mount in our home so that you can see it.

I work in customer service so I know how important is to me to get good feedback from clients so I wanted to take the time to let you know how pleased we were.

Thanks again for everything!! All the best for the holidays!

Layla Callaghan

Hello Gray's
I received the fish several days ago. It arrived perfectly well. Congratulations on how it is packed. I finally was able to get it out of the box today, moved the other mounted fish and put it on the wall. It looks great and amazing.

You guys did a great job, thank you very much.

Jorge



Proud SupporterS of the Charter fishing Captains and
the charter fishing industry for over 50 years!
Continuing to perfect the art of mounting fish